ABOUT DUDLEY-JONES FINE WINE
DJFW has been trading since 2004, everyone's favourite Burgundy vintage and the only one I worked in person with Domaines Bize & Gouges. The business has moved from London where it started to Hampshire and more recently to Surrey. Whilst the list still reflects a passion for Burgundy, Piedmont is perhaps the enduring love and we can't wait to get back there buying!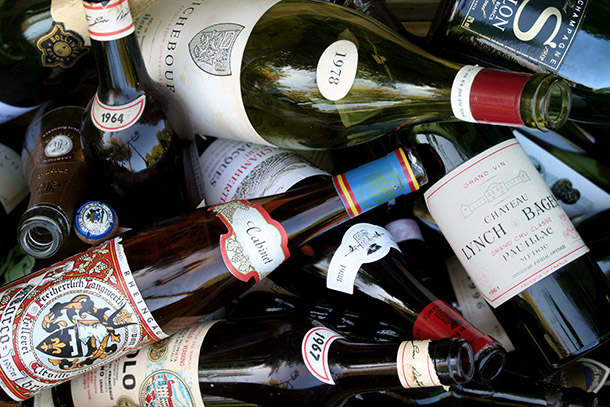 As the photo shows we also like to get stuck in and be able to talk about the wines we sell. Unapologetically we favour traditional over modern wines and the list is intended as a celebration of the former. We very much hope it resonates with you and that you find what you're looking for...
Happy hunting,
David Dudley-Jones & Jim Wilkes